My Solution To Dropping Pounds and Kicking Your Sugar Cravings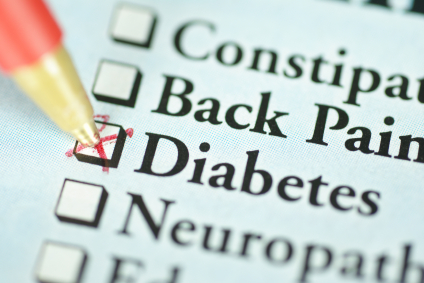 People living with Diabetes have a lot to worry about.

Diabetes can lead to blindness, neuropathy, loss of toes, fingers, or limbs, and even a higher risk for having a heart attack.

So, you start to watch your carb intake, exercise, and take the right steps to controlling your diabetes.

But, you should know that new research may confirm that you could be missing the ONE key nutrient to maintaining lower blood sugar levels.

EPA and Blood Sugar Control

When you have diabetes, it's extremely important that you control your blood sugar.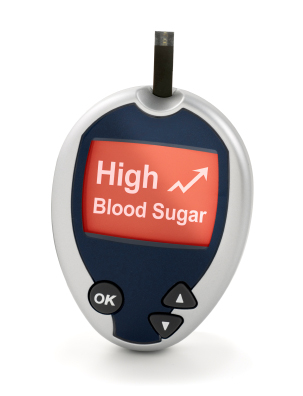 However, for some people, the issue may not lie in their insulin levels, but may rely more on their body's ability to use the insulin to control – or lower – out of control blood sugar.

Now, for a lot of diabetics – especially those with Type 2 – your body may not be using the insulin that is being produced by your body.

Either you are not making enough to amount to lower sugar levels, or your body is resistant to insulin.

Insulin resistance – the inability for your cells to utilize insulin – may be caused by high inflammation levels caused by a poor diet rich in processed foods and refined sugars.

Changing your diet to reduce processed foods and focus on more whole food sources, may lead to better blood sugar control and reduce risk for other chronic disease associated with diabetes, namely heart disease.

Now, changing your diet is important, but making sure you are including EPA – one of the omega-3 fatty acids – may be even MORE important for maintaining lower blood sugar.

In fact, a new study shows that EPA may provide tremendous benefits to diabetics all over the world.

In the study, the authors found that supplementing the diet of diabetics with TWO grams of purified EPA a day over the course of three months, showed some pretty amazing results.

Those in the EPA group, showed significant decreases in fasting glucose levels, HbA1c levels, and homeostasis model assessment of insulin resistance (HOMA-IR), when compared to the placebo group (corn oil pills).

EPA also resulted in a significant decrease in plasma insulin levels when compared to the placebo group.

The authors concluded: "The results of our study indicate that EPA supplementation could improve insulin sensitivity. It was able to decrease serum insulin, FPG, HbA1c and HOMA-IR. EPA could have beneficial effects on glycaemic indices in patients with T2DM."

The Blood Sugar Solution?

As a diabetic, you understand how diet and exercise may lower your blood sugar levels and reduce your risk for chronic diseases.

But, you also know that diet and exercise may not be enough to control blood sugar, due to the way your body handles insulin.

Now, a new study shows that including the omega-3 fatty acid, EPA, may reduce not only blood sugar, but excess insulin that may be floating around in your blood.

Well, it won't "cure" your diabetes, but EPA could go a long way to reducing your risk for heart disease, plus enhancing the other interventions you are currently doing to lower your blood sugar and improve your quality of life.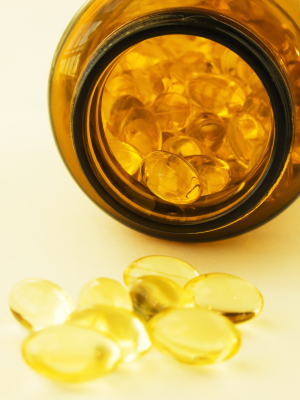 Is This The EASIEST Way To Increase Healthy Fats In Your Body?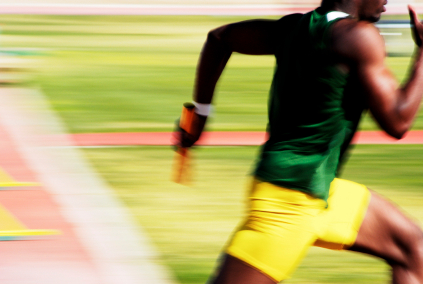 Can Eating FISH Improve Your Exercise Performance?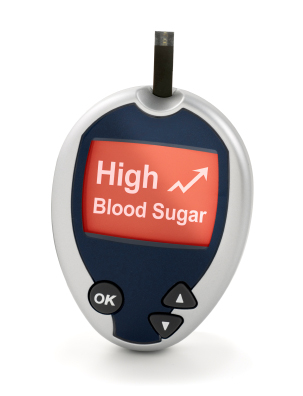 The Simple Solution To Managing Out Of Control Blood Sugar Levels
References:

Sarbolouki S, Javanbakht MH, Derakshanian H, Hosseinzadeh P, Zareei M, Hashemi SB, Dorosty AR, Eshraghian MR, Djalati M. Eicosapentaenoic acid improves insulin sensitivity and blood sugar in overweight type 2 diabetes mellitus patients: a double-blind randomized clinical trial. Singapore med J. 2013;54(7):387-390.

About Jayson Hunter & Jaylab Pro
Jaylab Pro was founded by Registered Dietitian Jayson Hunter. Jayson has been recognized as one of America's foremost weight loss experts by America's Premier Experts™. He has also been featured in USA Today for this accomplishment. Jayson is also a best-selling author having co-authored multiple books in health & fitness and business growth. Jayson and the Jaylab Pro team are proud to create content that helps improve the lives of millions of people around the world. We hope you enjoy it just as much as others have.